Read Time:
1 Minute, 1 Second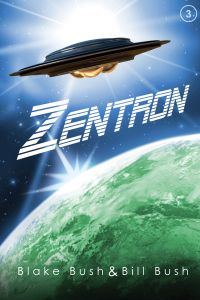 Earth may have been saved, but the Snaders have a backup plan, a secret weapon stashed away against the day of reckoning.
Who can stop the rise of the deadliest threat the universe has seen?
With Earth secure and Flipper and his family safely holed away in the mountains, it seems that the worst of the Snader-Gude war is over. Allison still needs to be rescued, of course, but the Gudes will handle that on their own. There seems to be nothing more for Flipper to do, even if Josh is frustrated at having to do nothing.
But when Flipper and Josh are kidnapped by aliens—again!—and taken to the mysterious planet Zentron, Flipper finds that the universe needs him once again to foil the ultimate Snader plot to activate their secret weapon.
Aided by the ever-faithful Josh and Anna, Allison's dog, Flipper will have to do everything in his power to help the hapless Nerds repel the coming Snader incursion and prevent the Snaders from retrieving their most prized asset and gaining the power to turn the tide of the war.
Book 1: Vetrix
Book 2: Earth
Book 4: Sevitan