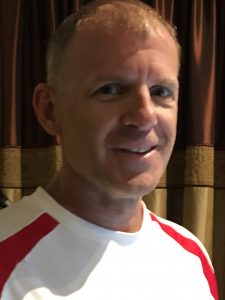 Bill Bush grew up in Yates Center, Kansas, and is a graduate of Yates Center High School and Tabor College, where he earned a Master's degree in Accounting. He is a runner and pickleball player as well as a writer, is author of several collections of short stories, and has written a column in the Harvey County Independent since April, 2013.
His desire to write comes from his mom, Phyllis Roth Lewis, who was a published author and wrote numerous short stories, poems, and books.
He took a step toward becoming a full-time fiction author in 2018 by joining Kansas Publishing Venture as a newspaper reporter. Now he writes nonfiction during the day and fiction at night.
Nonfiction:
The Kansas Press Association selected Bill's story as the top Investigative Piece for a weekly newspaper in 2019. In 2020 he won third place in both the Investigative Story and Religion Story categories.
His variety newspaper column has appeared in the Harvey County Independent since April 2013.
Fiction:
Besides the popular Vetrix series, Bill is the author of the award-winning Halstead Mysteries series and dozens of short stories. His flash fiction stories, Lonely Lucy and Uninvited Guest, were included in the Podcast, Alone in a Room With Invisible People, in 2019 and 2020 respectively.
You can learn more about Bill at billbushauthor.com or snaderpublishing.com, his publishing company.